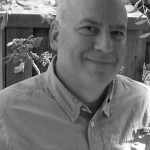 Alex Tsigdinos (pronounced "Sig-din'-us") has more than 25 years of experience in corporate communications, market development and investor relations. He is an award-winning writer. Alex is a veteran of high-growth, crisis communications, turnaround and restructuring environments and has worked in or with publicly held Fortune 50 and global corporations as well as mid-cap and privately held high-tech start-ups. He has supported a dozen high-profile CEOs with executive communications and editorial services.
Since co-founding BlueChair Group in 2002, Alex has worked with C-level clients at Daimler AG, Daimler Trucks, Chrysler LLC, KMart Corporation, and Schlumberger, Ltd. He served on the Strategic Advisory Board of ZeaChem, Inc., and on the board of directors of LifeStream, Inc. and other organizations.
Previously, Alex worked in senior roles in market development, corporate communications and investor relations at public- and privately held technology firms. Before moving to Silicon Valley, he was responsible for product public relations for the Jeep, Dodge Truck and the minivan groups at Chrysler Corp., and had provided editorial services for its senior management.
Before embarking on his civilian career, Alex served for six years as a line officer in the United States Navy.
Alex earned an MBA from San Francisco State University and, after studying at the University of Salzburg, Austria, and the University of Freiburg, Germany, a BA from the University of Michigan.
Find him on LinkedIn