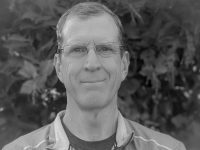 Dave Heacock has more than 30 years of experience in semiconductor new product development and business management across several semiconductor companies.
Before joining BlueChair Group to consult in the tech industry Dave served as Senior Vice President of Texas Instruments' Silicon Valley Analog Group (formerly National Semiconductor), retiring from the company in 2017. Dave joined Texas Instruments in 1999 through its acquisition of Unitrode Corporation and Benchmarq Microelectronics, a successful semiconductor start-up in the area of Battery Management he helped to develop.
He served most recently as Executive Chairman of StreamMosaic, a successful AI/ML start-up focused on semiconductor process improvement until its acquisition by PDF Solutions in April 2019. He is currently on the Board of Directors for TheDectionGroup, an IoT startup focused on water leak detection in commercial real estate. He is also involved in The Band of Angels, a Palo Alto angel investor group.
Dave earned his MBA from the University of North Texas and his B.S in Engineering and Management from Clarkson University. He serves on the Board of Trustees for Clarkson University.