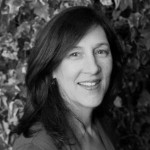 Jane Baker Lang is a leader in new business development and strategic partnerships, with experience in Fortune 100, mid-cap and startup firms. Jane has a proven track record in product and process development, marketing and creating successful strategic relationships. Her key focus areas are communications, high-tech and software industries.
Prior to consulting, Jane was a director at Cisco Systems where she was part of the original team that created the Service Provider line-of-business. During her nine years at Cisco, she led world-wide Service Provider Partnerships that developed and implemented several partnerships resulting in more than $2 billion in revenues. In addition, Jane created a new global system infrastructure and internal processes supporting proposals that led to additional committed revenues of $3 billion for Cisco.
Jane also led teams that pioneered the commercial development and application of emerging internet technology. While Director of Global Technology Partnerships for FTP Software, Jane's team developed the first internet software for MCI and the first integrated internet solution for cable. At Pacific Telesis, Jane was among a handful of people that spearheaded the creation of their Internet subsidiary.
Jane's experience also includes responsibility for high-tech market research, processes for the development of new products, new product forecasting and resource allocation for product portfolios. Jane holds an MBA in Marketing and Finance from St Mary's College and a Bachelors degree in Economics from University of California at Davis.