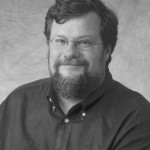 Mike Sheridan brings a wealth of high-technology operations experience and entrepreneurial expertise to BlueChair Group, Inc.
Mike has a successful record of working with entrepreneurs and companies dedicated to building value and advancing technology innovation and applications. He collaborates with business development teams, investment professionals and M&A executives as well as noted scientists and university professors seeking to develop and grow their technologies into companies.
He served as a member of the National Science Foundation's SBIR/STTR Advisory Committee and on the Washington Post-Newsweek Interactive advisory board.
Previously, Mike was a General Partner at Mohr Davidow Ventures. Before then, he was vice president of Strategic Businesses at Novell where he was instrumental in extending Novell's core products to the Internet in the form of cloud-based "Net Services," and devising the business strategy that resulted in a new content networking company called Volera. He was also responsible for groundbreaking work in directory and identity technologies that give users personal control of their "digital identity" that defines their relationship to the Internet.
Prior to Novell, Mike was a senior director at Sun Microsystems. He first joined Sun upon the company's acquisition of Folio, Inc., a business he co-founded that provided tools for the creation and use of advanced graphics. Mike later helped change the face of computing when he and a small team created the Java programming language. He also led new product development on a class of hardware now commonly referred to as information or Internet appliances.
Mike graduated from Pitzer College, a member of The Claremont Colleges with a degree in Political Science and did graduate work at American University in Film and Video.